We listed some classifications of carpets and area rugs last time.Today we will look into the rest of those classifications and more samples starting with synthetic fibers.
Synthetic Fibers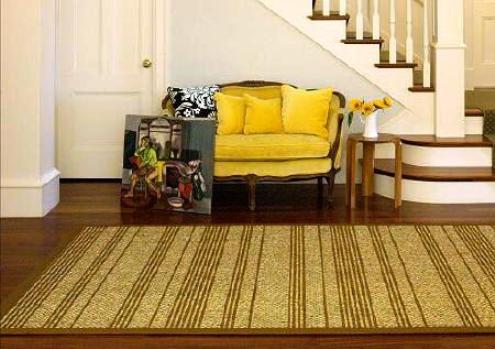 Nylon.Nylon has a soft and luxurious feel and comes in a variety of colors that has great resiliency and abrasion-resistance making it an ideal choice in high-traffic areas. Its flexible and easy to maintain.
Polyester.This synthetic material is another great alternative since it has great stain-resistance not to mention the variety of colors they come in. It is easy to clean and won't fade off that easily.
Polypropylene.Also known as olefin, this material resists water-based stains and static electricity. This is a popular choice for outdoor carpeting.
Classified according to manufacture
Depending on what particular region they originated, the manner wherein carpets and rugs are made as well as the materials they are made from will vary greatly.
Before we proceed, in order to better understand these constructs, its best we go back to the piles mentioned in the previous post: the cut and the loop. As mentioned earlier, the cut loop is still popular today because it is durable and well-suited for high traffic areas.
Cut loop can be further classified into: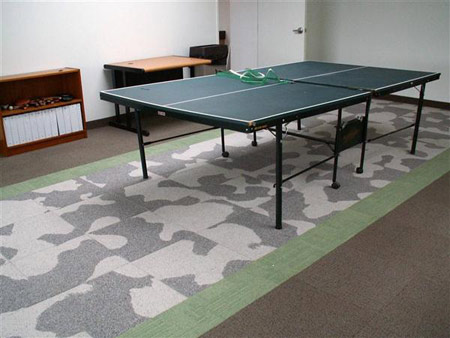 Textured Plush — the texture adds to aesthetics as it covers up footprints and marks which makes it an ideal whole-house carpeting choice. Its decorative, casual and versatile that it can be put just about anywhere.
Saxony — reflects traditional elegance and refinement, this is best suited for interiors with moderate traffic and ideal for places for entertaining guests like the kitchen or dining area and the living room.
Friezé — this is a curly and richly  textured surface because yarns are extremely twisted and while it may appear informal, this is great in concealing unwanted marks like vacuum lines and footprints.
Plush — is best for low traffic areas and formal rooms since its velvety texture easily shows footprints and vacuum marks though it comes with a luxurious feel.
Loop piles can be either of the three: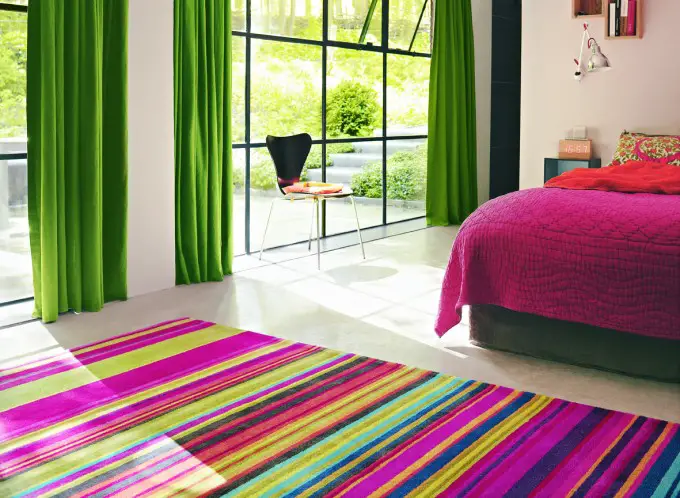 Level loop pile — generally suited for high traffic areas. Loops are of the same height and its informal appearance makes it ideal for contemporary and cottage furnishing.
Multi-level loop pile —  with its two to three different loop heights to create pattern effects, this type offers durability and a casual flare.
Cut-loop pile —  a mix of cuts and loops, this one brings in variety and a more sculpted appearance that's equally unique and stylish.
Now that we have a basic description of the different piles, we can now look further into the different constructs of carpets and rugs.
Woven– these piles can be berber or plush and are produced in big looms that usually involves colorful and intricate patterns. Due to its ornate details the requires a lot of labor, it is generally the most expensive kind of carpets and rugs.
Needle Felt– this is a stylish and modern technique that uses electrostatic attraction of fiber strands to create a more durable sheet for area rugs or carpeting. The compression of fibers use needles and this type is generally employed for high traffic, commercial grade use.
Tufted– for this type, piles injected into the backing material and then bonded to a second backing to make the area rug or carpet more stable durable. Tufted rugs are arguable the most popular type of floor covering used around the world.
Embroidered– produced by application of stitches on a base cloth. Tedious and time-consuming, the process requires some degree of skill and craftsmanship in order to produce a detailed and richly designed product.
Braided–this type features a distinct weaving texture.Braids are arranged in such a manner that braids of yarns appear as if they have been woven together. Depending on the material used, these types of area rugs and carpets can work best both indoor and outdoors.