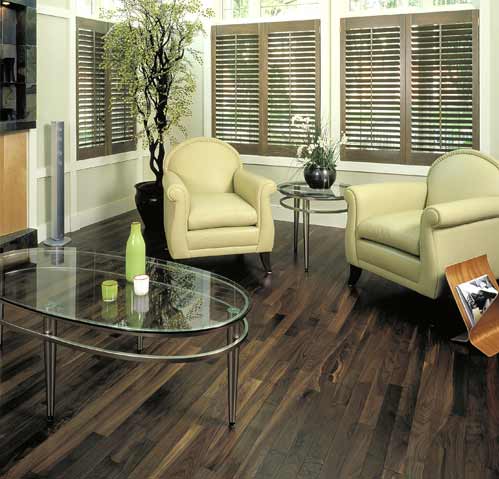 In this third installment of our floor buying series, we'll let you in on the basics of buying great hardwood flooring.
So speaking of basics, let's start with the ABCs of hardwood flooring. There are generally three types: solid hardwood, engineered hardwood and acrylic-impregnated wood.
Solid Hardwood is the traditional flooring that is hardwood from top to bottom. This type is the kind that adds value to the property and can last for over a century if well taken care of. This type is further classified into:
Strip Flooring – has a set width but varies in thickness; thickness can vary from 5/16 to ¾  inches wide but is only available in widths of 1 ½, 2 and 2 ¼ inches.
Plank Flooring – unlike strip flooring, planks come in various widths, they are available in certain thicknesses of ½ or ¾ inches while widths vary from 3 to 8 inches.
Parquet Flooring – visually different from other forms of wood flooring as they are made up of different geometric patterns.
Solid hardwood flooring is available both pre-finished and unfinished types. Pre-finished is already sanded and coated at the factory, ready for installation then you're all good. Unfinished on the other hand means it has to be sanded and finished on-site after installation.
Engineered Hardwood Flooring is wood flooring made by layering plastic laminate veneer with real wood. This should not be mistaken with laminates as laminate flooring contains no actual wood. The main difference is that the top layer of engineered hardwood flooring is the real wood. The base is just reinforced to make it more stable and resistant to moisture.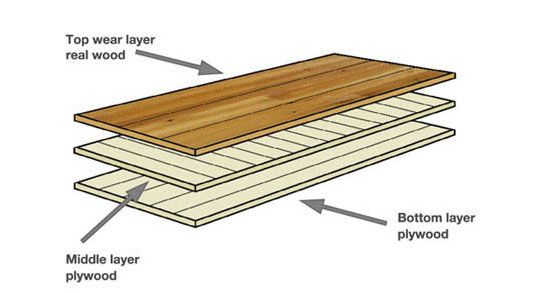 Acrylic-impregnated Wood Flooring is one which is infused with acrylic which is commonly used as surface sealant making it harder and more resistant to scratches. This type is commonly used in non-residential areas.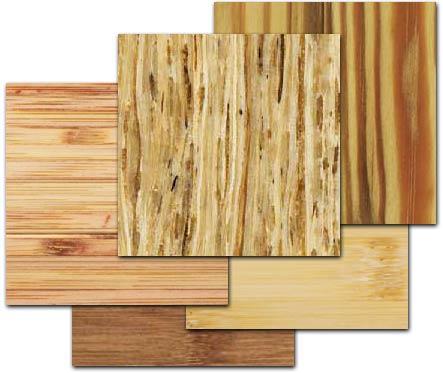 Known for its classic elegance and timeless endurance, hardwood flooring remains a top commodity among homebuilders and a good selling point to buyers. So what to look for when buying hardwood flooring?
Some simple instructions include:

Determining the areas where you want the floors installed, better if you can get the exact measurement (in square footage) of the said area.
Determine your budget for the project and make sure that your choose a variety and grade that fits perfectly in your budget including nails, trimmings and other accessories you might need.
Identify the subfloor you'll be working on. Is there one or does it need to be replaced or repaired? Remember that thickness of both the subfloor and the hardwood might require you to change trimmings and other accessories.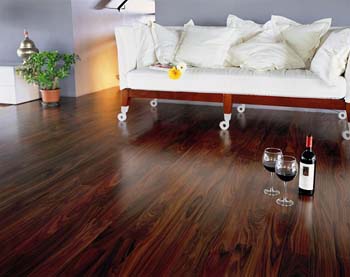 Think it through if you want your product pre-finished or unfinished. Pre-finished is convenient because once its installed, then its done. Unfinished wood flooring would require more sanding and extra on-site work after installation.
Decide whether you'll go DIY or hire professional installers, remember that hardwood can be a bit harder to install compared to laminate flooring planks or carpet tiles.
Provide waste allowance of 10-25% when you decide how much of the material you would get.
Shop around – go check out different stores and suppliers so you can compare quality, cost and value-adding services and pick out the one that'll meet your specific needs.
Also check out all about hardwood flooring, cleaning and repair tips before heading out to buy your hardwood floors.