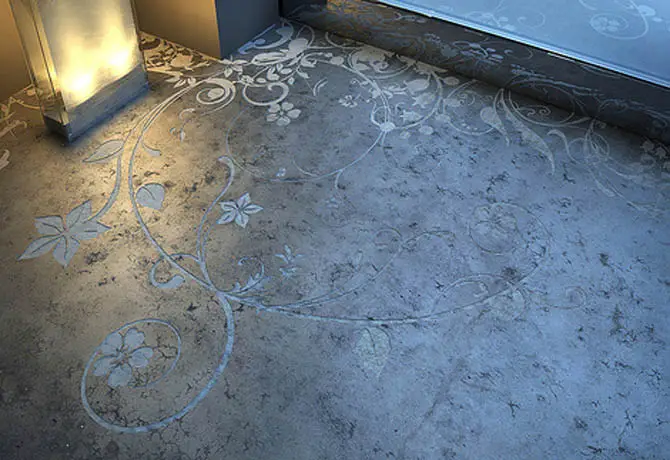 Giving your floors an updated look needs not be limited to few expensive choices.Here are some modern flooring ideas to consider if you're remodelling:
Glossy Floor Panels
Imagine having glossy floor panels with rich graphic, like an extension of the wall under your feet. If that is the ideal flooring you have in mind, then Resofloor might be the right product for you. Made of compressed fiberboard, these are resistant to friction and scratching, comes in different designs and are made by Resopal.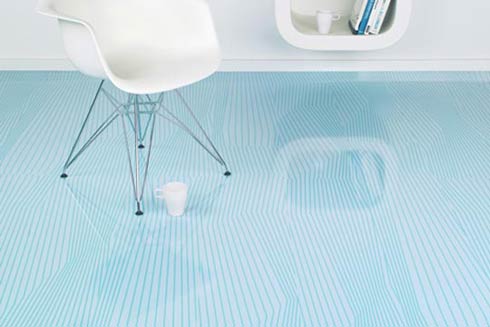 Comfy Floor Cushions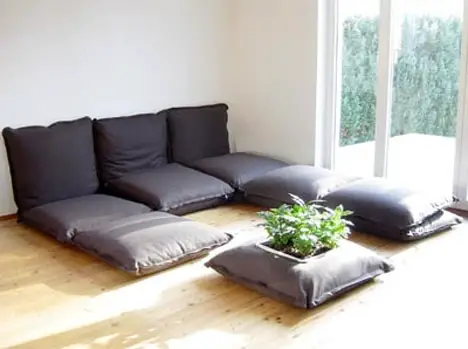 Practical and useful this minimalist cushions is the perfect solution if one has limited space or needs a functional piece that can go from comfortable seating to a warm floor covering. Each cushion can be zipped together making it practically customizable, talk about modern and modular.
Artsy Doodle
When designer Olle Hemmendorff wasn't satisfied with his light wood kitchen flooring, he decided to throw in a thin white vinyl film to cover it up. He thought that replacing or tearing up the floor would cost more work and eventually lessen the value of his apartment.
He found his new vinyl sheet a little too plain and one night decided to take a permanent black marker and started to creatively doodle on every inch of his white kitchen flooring. The result: this edgy and artistic monochrome floor.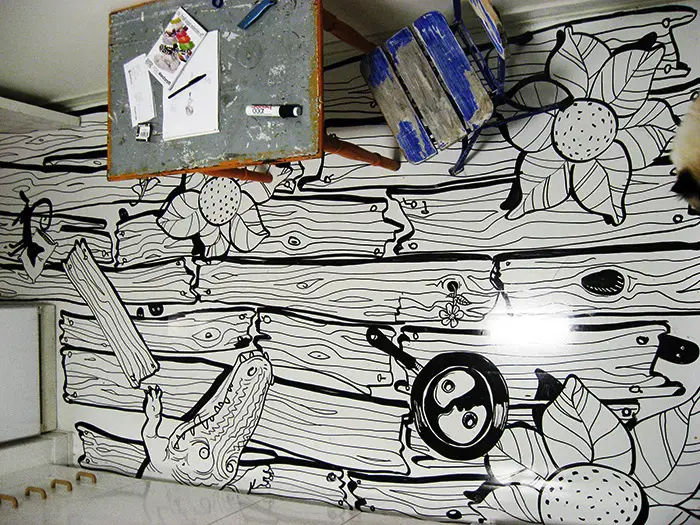 Painted Concrete
We all know that concrete is cold and  can really look unappealing at times but at the same time it is also one of the most inexpensive and durable flooring choices out there so instead of making it a subfloor and spend on something to put on top of it, why not freshen and warmify it with great designs and bright colors?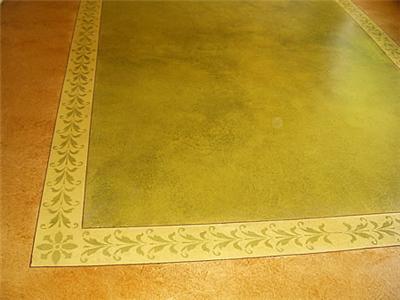 Stick 'em Rugs
Well, they are not rugs actually but stickers. A practical way to creating an effect of having area rugs with out the tedious maintenance or cost. Sure it will not be as comfortable as real rugs but they wont slip either, so you're looking for a great alternative, you might just have found it.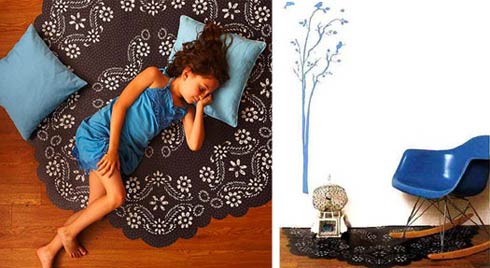 Puzzle Up
If you're up to being extra creative and interested in having fun with your floors or if your thinking of an appropriate flooring for kids room or activity area, puzzle flooring is the way to go. They come in wood and carpet varieties and can either be set permanently or makeshift.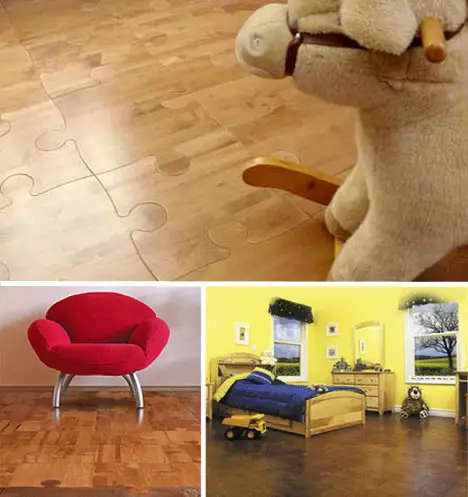 Modular Ones
Another modern and practical approach to flooring s using modular wood floor panels. Designed by Klaartje Daamen, these tiles are made of sandwiched cardboard panels which can be folded up into a furniture. Soundproof and cushioned, each tile has hooks and holes underneath for easy assembly and they come it different thickness too for a more dramtic flare.