Laminate flooring and engineered hardwood deem to always be going head-to-head against each other when it comes to the best floor covering in terms of factors like durability, design and cost. During a home renovation, many people get confused on which is the better one: use laminated planks or the engineered one which is a form of hardwood. Homeowners are often faced with questions like: which one best serves my purpose; which one costs cheaper; and which one will last longer?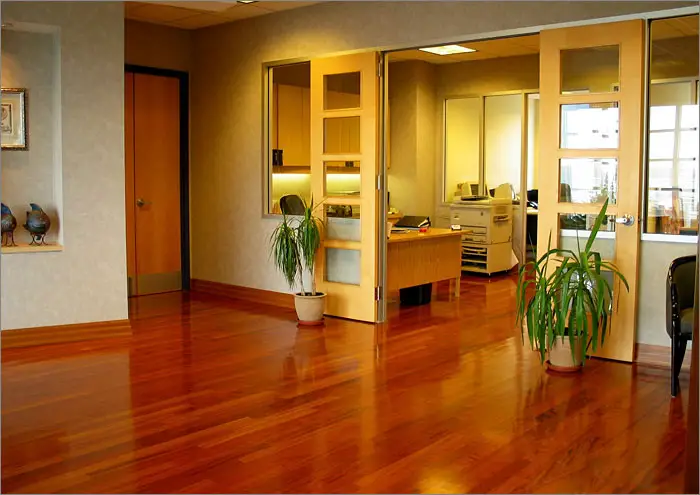 www.dark-hardwood-floors.com
To help you arrive at a sound decision, keep reading and learn about their differences and other characteristics so you'll know which one will perfectly suit your needs.
What is laminate flooring?
Laminate flooring is a combination of wood materials, paper and other synthetic materials combined together through lamination – pressed together to form single durable board or more appropriately, plank. A protective and stabilizing underlayer is put at the bottom to make it sturdier and on the top layer, a sheet printed with the design is added before the shiny, strong and protective topmost layer to give it a more appealing and realistic appearance. The top layer can be textured to make it more realistic. It is also designed to keep the image inside protected from sun and water damage.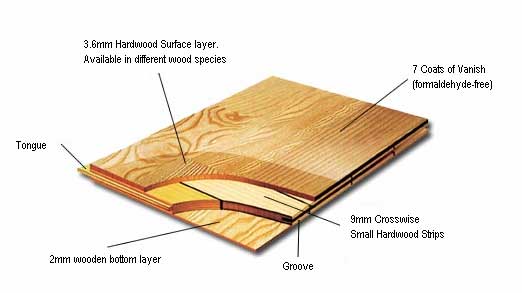 www.sunspeedfloors.com
This type of flooring material is one of the best-selling floor covering material  all over the world because of its beautiful decors that can mimic both wood and natural stone, not to mention the easy installation process at a fraction of the cost of these materials that it imitates.
What is engineered hardwood?
 Engineered wood is like a sandwich. It is a combination of 1/16 to 1/8 inch of top wood and rough
Plywood underneath. It is a total 100% wood. The underlying plywood is placed perpendicular to the wood pattern of the top wood to make it stronger than a regular wood plank. It also has a number of wood varieties to choose from such as oak, cherry, pine, mahogany and maple and because of its construction, most builders agree that hardwood engineered flooring is better than solid hardwood and it is recommended for all around flooring.
www.ukflooringdirect.co.uk
What are the pros of using laminate over engineered hardwood flooring?
There are many things you can think of why you have to choose laminate flooring instead of engineered hardwood and some of these are:
Laminates flooring planks cost less that engineered hardwood.

They are easy to install. You can finish a room as large as 300 square meters in a single weekend. It has easy click and clock design. Or, you may also want the one where you need glue for easy construction.

They are inherently shiny and require minimal maintenance. They can easily be vacuumed to take away the dust. They are also stain-free.

They are perfectly cut. Unlike real hardwood planks which have different cuts and require a professional measurement and cutting procedure, laminates have flawless pieces.

They are moist-resistant. If you love the wooden appearance of the floor yet you live a very humid region, laminates are the answer to your dreams. They do not absorb moisture because of the resin cover over them.
What are the pros of engineered wood over the laminate flooring?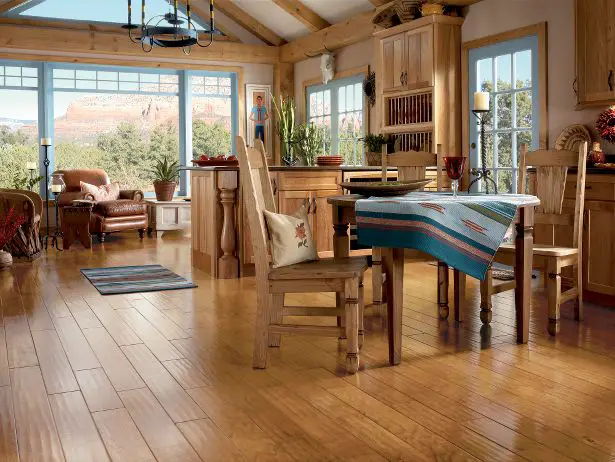 armstrong.com
Although, laminate flooring may have many advantages, it does not mean that engineered wood fall short on this list. Here are the reasons why you should love the engineered hardwood flooring:
They are genuine wood. Anybody can feel that is the real thing and what is not. Engineered hardwood is 100% pure wood. The beauty of the authentic may be imitated but, cannot be completely copied by the laminates.

They feel smoother and softer under your feet. Real wood feels warmer than resin.

They are less slippery. Real wood are naturally non-slip surfaces.

They have high resell price. Have you heard of reclaimed hardwoods? You can do this too, with your engineered wood floor planks.

They can be sanded off. Scratches over the floor surface develop over time. You can make your wood floor look like new by sanding it again. Laminates cannot be sanded. Any scratch over the resin surface may require it to be replaced.
Every home has its own ambiance as anyone living in it has his or her own lifestyle and preferences. now that you know more about laminate and engineered hardwood flooring, choose wisely and have fun!