Linoleums is one of the good flooring choices around especially if you are looking a home improvement project that's quick and easy to do, affordable, trendy and good for the environment. Oh, yeah! Linoleum is all of the above and more!
In a previous post, we have debunked myths surrounding this great flooring material that has been around for quite some time and well, there is a reason why it never quite got out of the picture.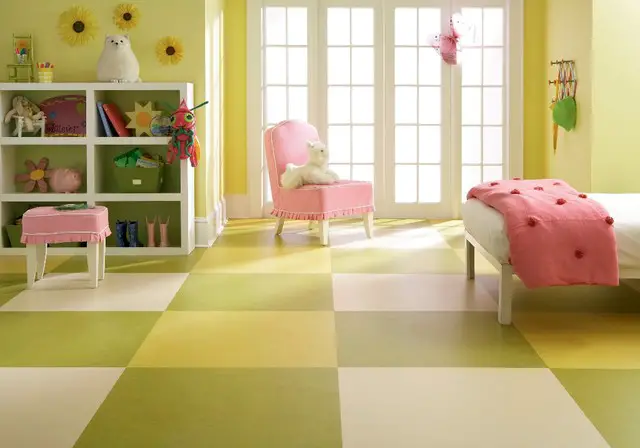 www.houzz.com
Linoleum flooring is flexible. It can be installed above and below grade. You just have to be mindful of your subfloor and moisture when you are putting it somewhere where there is direct exposure to water.
Aside from that, linoleum comes not just in timeless neutral shades but they are now available in hip and trendy designs and a wider range of color, texture and thickness. If you are a DIY-er, this definitely gives your creative soul plenty of room to breathe.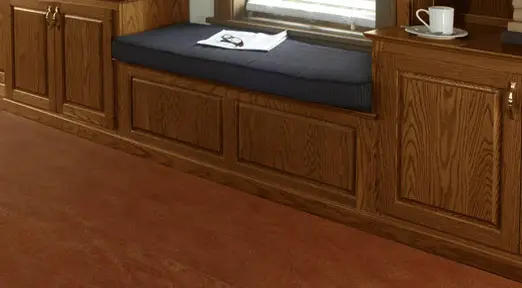 www.capri@home.com
Like any project or investment, especially with home improvements, we want to make sure it is well taken care of so we not only make the most out of it but we also make and share beautiful memories with it. In order to help you best take care of linoleum flooring, we have gathered some basic tips on how to clean and maintain linoleum floors.
Cleaning Linoleum Floors
Since linoleum is made of natural components like linseed oil, cork dust and other starchy particles, extreme scrubbing is not a great idea as it may dent and scratch the flooring's surface. Though linoleum can endure some heavy thorough cleaning, it will have to be done sparingly.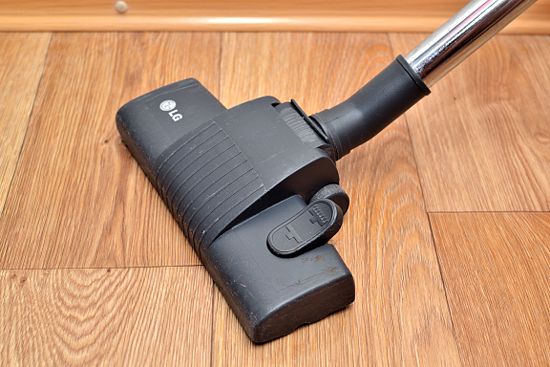 www.wikihow.com
On a daily basis, its enough for you to do the following to make your linoleum covered floor squeaky clean:
Remove dirt, debris and other dust particles with a broom, dust mop or a vacuum. Though we would recommend a dust mop to be sufficient and capable.
Afterwards, make an appropriately light solution of water and cleaning agent – whether it's soap, detergent or a manufacturer-recommended one and work it with a mop to remove debris built-up and dirt lodged into the linoleum surface.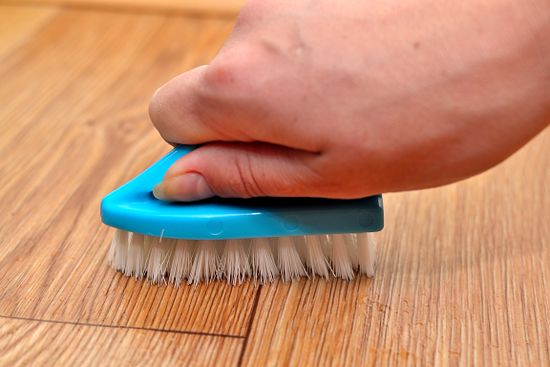 www.wikihow.com
Begin from the farthest part of the room, regularly rinsing your mop in the solution given the size of the room and the degree of dirt, and go towards the exit.
Be mindful when wiping exit and entrance areas as they are more prone to dirt. You might also consider having some door mats and runners in place for protection.
Maintaining Linoleum Floors
At least once a month, or at least when you think your floors needs it most, have your linoluem flooring deeply cleaned.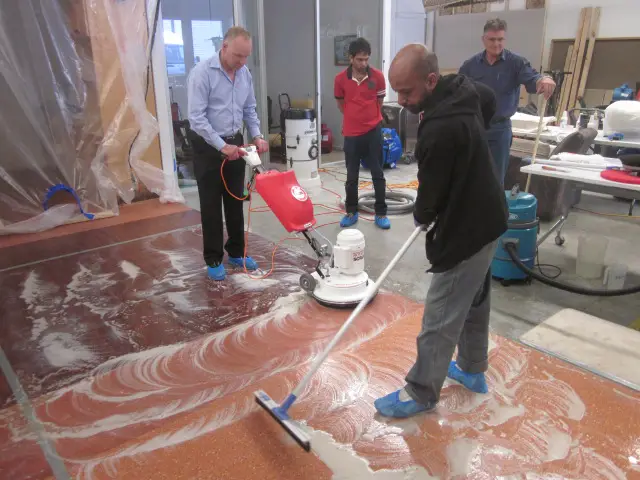 jenadyco.com
By deep cleaning we mean  having as much furniture covering the surfaces turned or removed from the room and the following the steps mentioned above.

After which using a wax stripper or making an ammonia and boiling water solution to remove the wax and reveal bare linoleum surface using a mop.

Let the surface wax and apply fresh wax to protect the surface before moving furniture back in.
There you have it. Simple and doable steps to clean and maintain linoleum flooring.