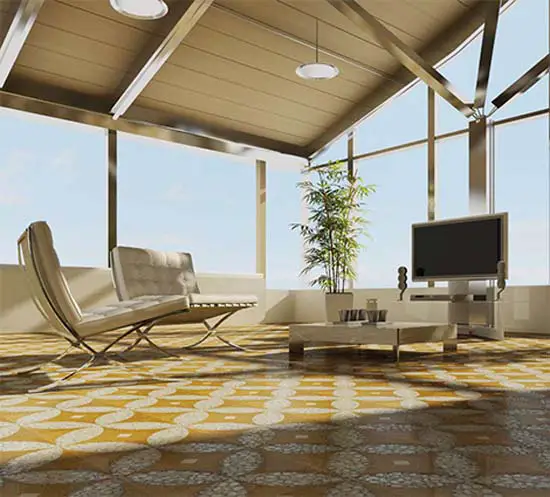 Natural stone tile flooring are timeless pieces that is a statement of elegance and stability. They also come with a hefty price tag so we ought to be rather careful and check out all possible factors that will affect the quality of our home and our chosen natural stone flooring.
To be honest these buying guides did inspired a new series to help shoppers and homeowners know more about natural stone flooring. We're planning to put it up in the next few days, just watch up for it. In the meantime this part 4 of of our series and we'll look into the different factors to consider when buying natural stone flooring,
This kind of flooring have long been associated with the well-to-do members of society and somehow, that is still true today. They offer not just luxury but also history.
When buying natural stone flooring consider these two main factors: finish, color. Consistency might be a little harder to achieve since these types have very unique patterns based on the true nature of the material itself. Variation even in the slightest degree is something that should be anticipated.
Common natural stone flooring products available are:
Granite – composed mostly of quartz and feldspar, this is the hardest among natural stones second only to diamonds. They are durable and versatile and has different uses all around the home.
Scratch proof, stain and water resistant, they come in different colors and is low on maintenance.
Marble – is another material that has classic elegance and timeless endurance. This metamorphic rock has been used in ancient civilizations as a medium for arts and crafts as it is soft enough to be worked with tools yet hard enough to withstand exposure to the elements.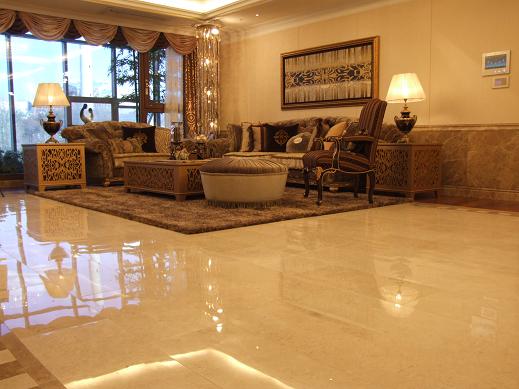 Slate – is a naturally slip resistant material suitable for both indoor and outdoor use for both commercial and residential purposes. Its mainly composed of shale, marine silt and other minerals giving in a unique layered texture.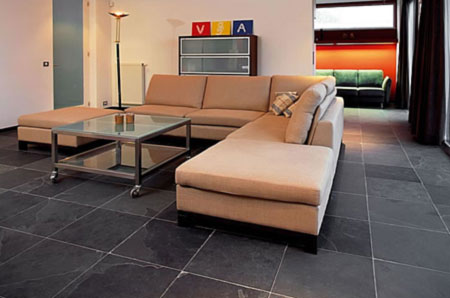 Limestone –  formed in the seabeds made up of marine skeletal fragments and corals, this i dubbed as "young marble" but it is not as hard as marble and is actually considered as a soft stone.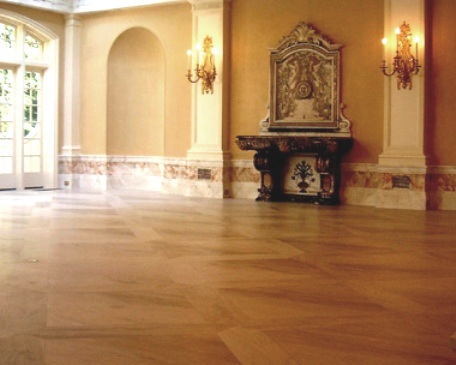 Travertine – a member of the limestone family, it has a porous appearance and rich textures. They are available in smooth filled finished or finished in their natural porous state for a more rustic look and feel.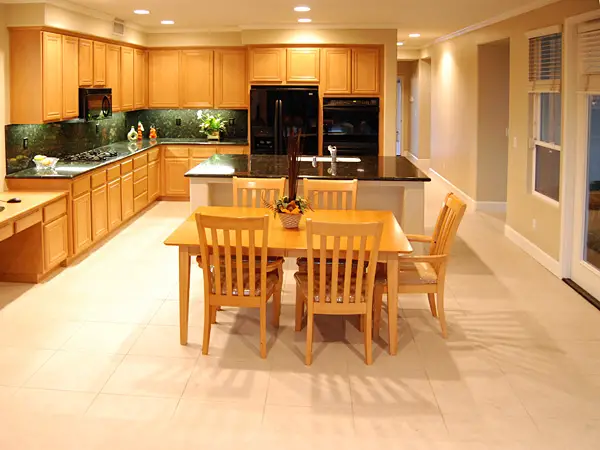 Sandstone – are slip-resistant and extremely durable flooring materials though they may look frail. They are also warmer compared to other natural stone tiles.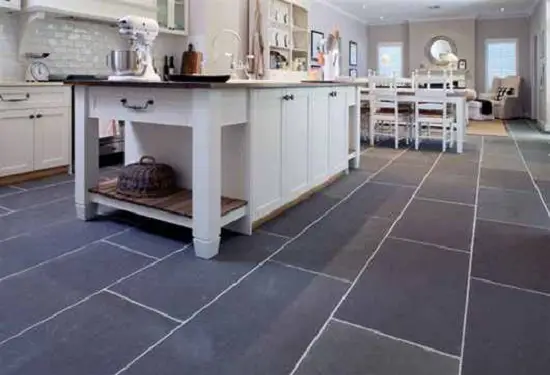 While there are different type of natural stone flooring choices and we will be coming up with a series on that in a week or 2, here are some basic pointers to keep in mind when buying granite, marble, travertine, sandstone or limestone flooring products:

Absorbtion Rating – defines how porous is the natural stone flooring material. The more porous or absorbent the product is, the susceptible ti is to getting stained and cracking during cold weather. There are 4 types of absorption ratings:
Non-vitreous – the highest level of absorption. An important thing to keep in mind that tiles with this type of rating should not be installed in moist or damp areas.
Semi-vitreous – though these type is less absorbent than non-vitreous tiles, be be careful because the more liquid this type gets exposed to, the more maintenance it requires.
Vitreous – is the standard absorption level ideal for flooring tiles in mid traffic indoor areas.
Impervious – resistant to liquid absorption and is easier to maintain. Recommended for  high traffic commercial use.
Don't let the terms confuse you. Granite is considered as waterproof, while sandstone is the most porous and marble, travertine, slate and limestone has medium absorption rates.
Grade – is simply a system retailers use to rate the quality of materials: size, shape thickness and overall condition of a tile can be graded. Grade 1 or A is commonly the top grade – with the least defect if not entirely perfect.
Coefficient of Friction – refers to the measure of how slippery a material is. This is very important when buying natural stone flooring if you have specific traction needs. In the US, the Americans with Disabilities Act (ADA) require at least a 0.6 dryness coefficient.