Given the current economic difficulties experienced all around the globe, it's only wise that we take all the necessary steps to save on everything and anything we can save on. This is of course without compromising the quality of the product or service we want to get. The same is true with flooring.
In an earlier series of posts we gave tips on how to buy the perfect flooring materials that'll meet your professional or domestic needs, here we give you simple instructions and general practices in doing the installation yourself.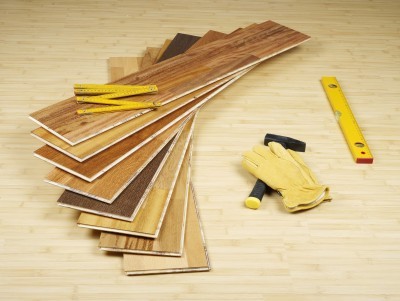 Whatever flooring product you choose, whether its laminate flooring, hardwood, porcelain and ceramic tiles, natural stones like granite, slate or marble, carpet tiles or other environmentally sound ones like glass, linoleum, bamboo or cork the most important thing is to make sure that the subfloor is prepared, protected from moisture and complete with the appropriate underlay or vapor barriers, recommended by the manufacturers of your product of choice.
How to prepare the subfloor and protect the backside of your flooring will vary depending on the product you intend to use as well as the type of installation recommended for said products.
Below are the basics in do it yourself installation of different flooring materials: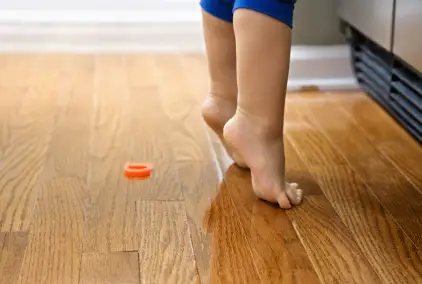 DIY Laminate Flooring Installation
DIY Hardwood Flooring Installation on Wood Subfloor
DIY Hardwood Flooring Installation on Concrete Subfloor
DIY Flooring Installation: Ceramic and Porcelain Tile
DIY Cork Flooring Installation
DIY Bamboo Flooring Installation
DIY Vinyl Flooring Installation
DIY Linoleum Flooring Installation
We have also included some basic steps in preparing the subfloor for different types of installation:

DIY Flooring Installation: Laminate Flooring Prep
DIY Hardwood Flooring Installation Wood Subfloor Preparation
DIY Hardwood Flooring Installation Concrete Subfloor Preparation
DIY Flooring Installation: Preparing for Ceramic & Porcelain Tiles
DIY Flooring Installation: Bamboo Flooring Prep
DIY Flooring Installation: Vinyl Flooring Essentials
DIY Flooring Installation: Linoleum Prep
DIY Carpet Tiles Flooring Installation Prep
We hope you find these resources helpful for your DIY flooring projects.