Your floor can be as colorful as you wanted it to be by using different types of laminate flooring to your advantage. Create illusions of grandeur, enjoy its durability for years to come and save on flooring expenses now. These days laminate flooring comes in standard and even larger planks mimicking all sorts of surface from traditional hardwood for an elegant finish to rustic re-purposed planks for a more authentic appeal. They also imitate stone tile flooring surface and appearance as that of marble and granite.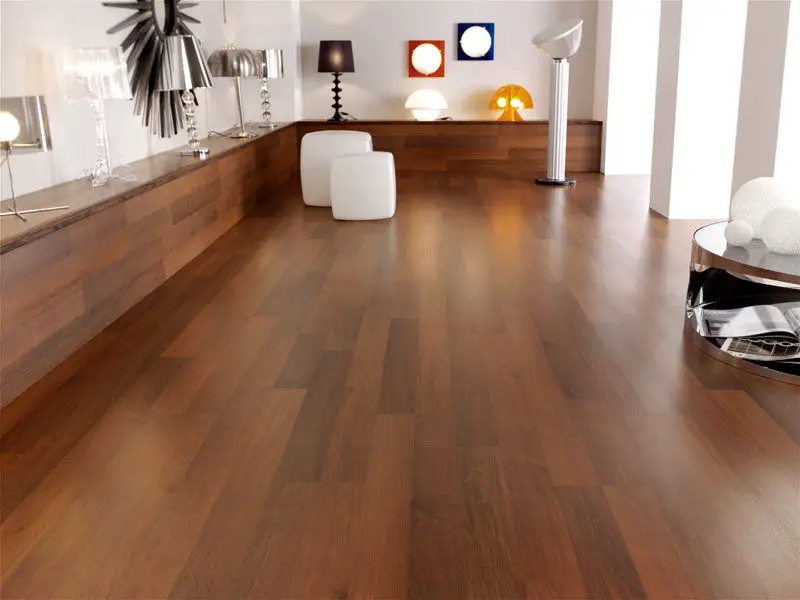 risalafurniture.ae
The key to choosing the right laminate floor material and other flooring needs is understanding the different types of available laminate flooring solutions. Once you know more about the materials, it will be easier to know what best suits your needs and preferences.
What are the parts of laminate floors?
To begin with, laminate floors are great alternative for ceramic and wooden floors. They are durable especially in humid weather. They are also easy to install and cost less that the real wood, marble or ceramic. Finally, laminate floors are also easier to maintain and clean.
Knowing the different types, parts and components will not only help you buy the right one but it can also greatly help prolong the life of your laminate flooring. Each laminate plank basically has the following parts: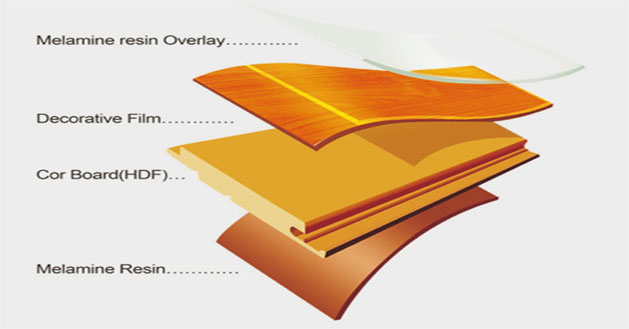 www.kingswell.com.au
The wear layer. This is the top portion which you walk on. It is shiny because it is made of plastic resin and paper cellulose. It protects the print underneath and it is designed to receive foot fall on different levels – from very light to really heavy.

The pattern layer. Known as the design layer. This is where images are printed and gives character to the flooring. Because it is protected by the top or the wear layer, it does not get scratched or faded. Without this, your top layer will only be a transparent plastic.

The core. This is the layer that holds the floor together. Without this, the pattern and the top layers will easily get crumpled. The quality of a laminate floor depends on this part. It can be made thin or thick. Paraffin waxes are made to sip inside it to prevent water from getting in.

The stabilizer. It holds the floor in place with its rough surface made of melamine plastic resin. It also serves as a protection from the outside environment just like the top layer.
What are the different methods of installation of laminate floors in terms of function?
Installation and construction of laminate differ depending on the type. Every piece has its own function in installation. Laminate floors are easy to install and can be done on your own. The types of laminate floors according to construction are: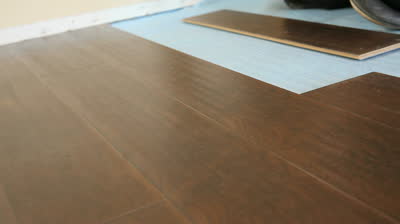 shutterstock.com
Stepdown Stair Nose – these are laminated planks that are fitted on staircase steps.

Reducer strip. This connects the laminate tile or plant to other type of floor in your house like vinyl or ceramic.

End molding. They regulate the height of your carpet if you wish to add carpet over your floor.

T-molding. It edges the adjoining rooms. It is also serves partition when joining your laminate floor to a different type of floor in your house provided that they have the same height.

Quarter round. It is installed when the laminate plank reaches any wall in your house.
There are many types of laminate floors. Each of them has its own function. Know each and every type so your DIY project will look like professionally done in no time.