Today we have for you some of the most ridiculously expensive floor covering materials from all over the world. In no way we are claiming this to be conclusive as we have searched only the priciest ones available online, in any case they are outrageously costly but no doubt incredibly beautiful and pretty much worth the treasure that they are.
Hardwood Flooring
On the average hardwood flooring whether solid or engineered hardwood can cost somewhere between $5-$10 per square foot. Anywhere from $12-$15 is already considered expensive. Those that fall into the $15 and above per square foot category includes Ash, Hickory and Mahogany.
However, apart from these popularly known and commonly used hardwoods, other exotic varieties command a higher price and ranks above the rest and these include:
Brazilian Cherry. This beautiful reddish brown hardwood is loved for both its beauty and durability. This exotic hardwood retails for about $20 per square feet.
houzz.com
Zebra Wood. This exotic hardwood is also considered as a threatened specie so be careful when you buy them. This variety is characterized by stripes resembling that of a zebra an used to be abundant in Africa. It is extremely hard and resistant to termites and the color even enhances over time. This costs about $22 per square feet.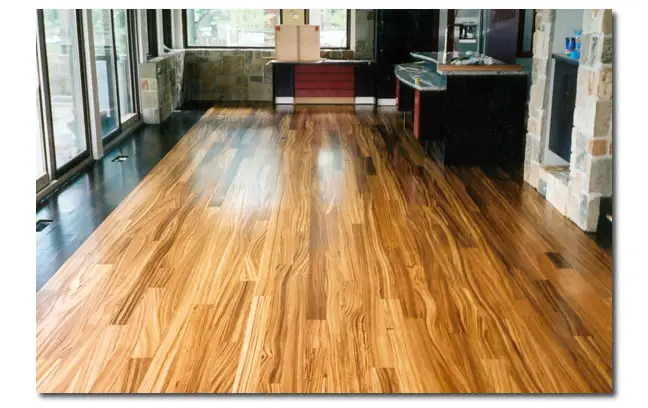 www.countryfloors.com
Macassar Ebony. Retailing at a whopping $150 per square feet, this native of India, Sri Lanka and Southeast Asia is a visually striking exotic hardwood also known as Calamander wood. This striking black and brown streaked with golden and orange hues variety is extremely durable and is more than likely to break bank accounts than itself.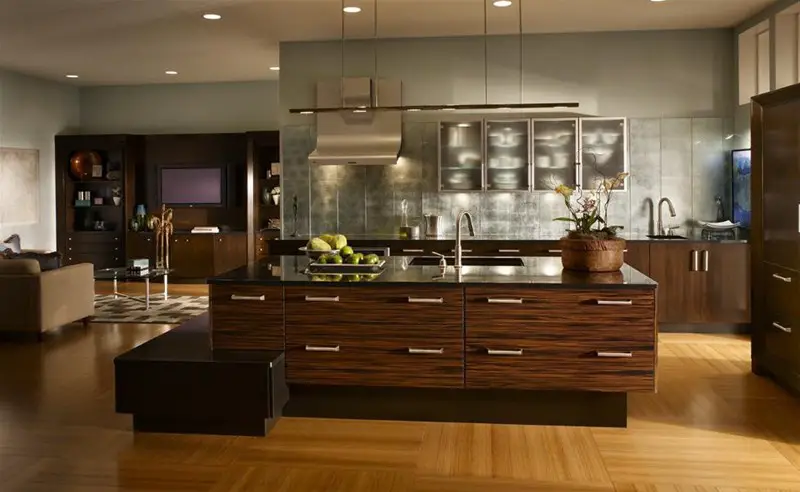 kitchensandbathsdeconstructed.blogspot.com
Tile Flooring
Rosa Aurora Marble Flooring. Considered as one, if not the finest and most visually appealing among marble tile flooring are Rosa Aurora marbles. This exceptionally beauty makes it suitable for making sculptures and its sturdiness makes it perfect for flooring. This combination of beauty and strength costs about $58 per square meter.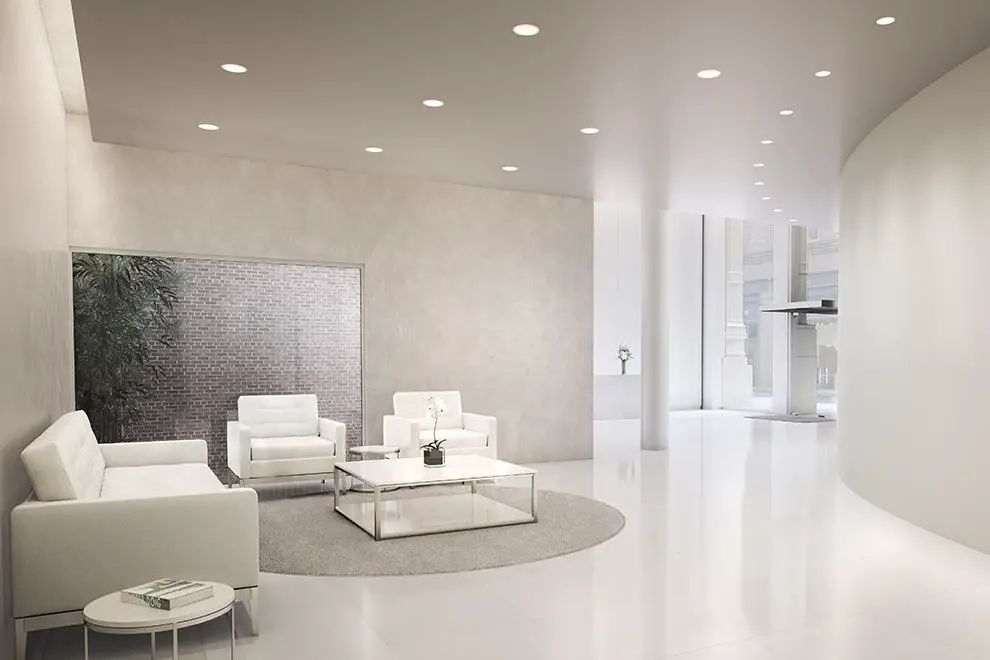 www.blocksy.com
Lux Touch Tile Flooring. And the honor of being the most expensive flooring goes to Tierra Firma's hand-crafted black marble tiles encrusted with mother-of-pearls, diamonds, abalone shell and black onyx. Reportedly priced at $1,000,000 per square meter which contains about 2400 pieces of mother-of-pearls, 400 pieces of abalone shells, 500 pieces of black onyx and 1,000 pieces of diamonds, indeed it is a luxury that most of us can only imagine to afford.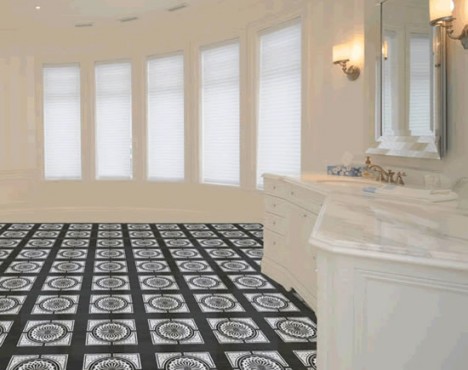 www.luxuo.com