In our previous post, we gave you popular flooring and the pros and cons of each. Today we continue with the list together with their respective advantages and disadvantages:
4. Carpets and Area Rugs
Carpets – whether in form of wall-to-wall carpeting or carpet tiles, carpet runners and area rugs has always been the top choice in terms of comfort. Carpets and area rugs tend to rank on the higher side of the scale and in general can be a bit expensive but there are also those that range from $2-3 per square foot and you can even get a fair deal with installation for $50.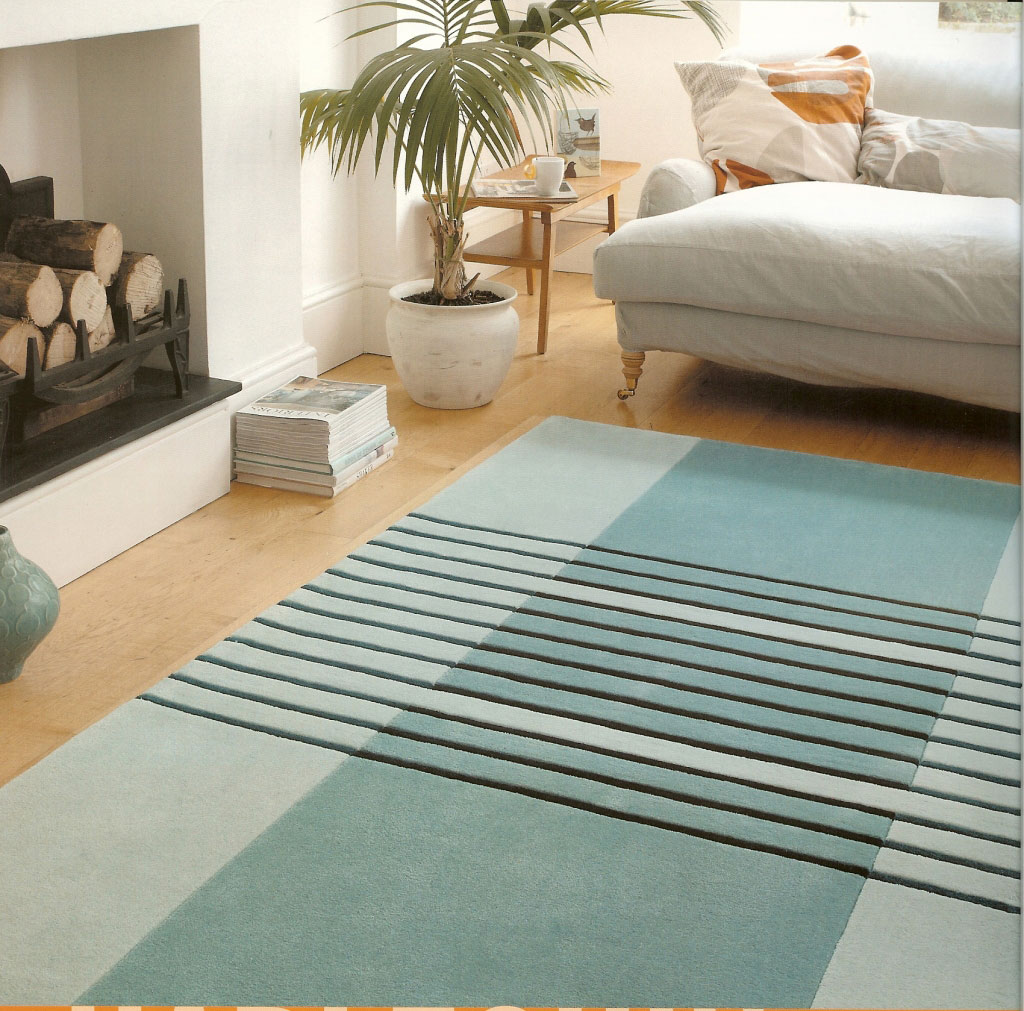 www.serenaded.net
Most people favor carpets be it wall-to-wall, area rugs or carpet tiles mostly because of the warmth, softness and comfort that it brings. They are good for minimizing sounds and also looks amazing even with uneven subfloors. The number of materials have also grown from the traditional wool to involve more variety of fibers including some recycled materials. There has also been significant growth in variations of colors, patterns, shapes and sizes which sustain the appeal of carpets and area rugs for both residential and commercial users.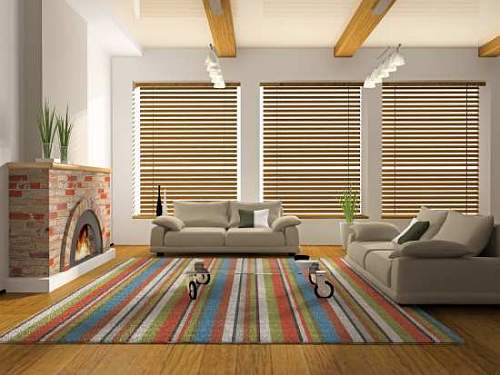 www.interiorexteriorideas.com
Technological advances have made carpets and area rugs more resistant to its constant enemy – stains. It does was however unable to make them stain-proof. So there is always that risk of having your beautiful flooring ruined by some stubborn stain. Next to stains, the second greatest disadvantage of having carpets and area rugs covering your floors is that no matter how much you sweep and vacuum, dirt tends to cling to the fabrics and pile up underneath. This dirt and dust is often a major cause of allergies among kids as well as adults. This means that aside from frequent cleaning, carpets and area rugs should be regularly steam-cleaned to ensure that it is safe and fresh.
5. Hardwood Flooring
Hardwood is probably the most popular and the most common choice when it comes to home improvement for flooring. It comes in many different varieties and adds value to the home. It may cost a little more expensive than expected especially those exotic hardwood varieties but in the long run, hardwood flooring is a worthwhile investment.
Aside from the warmth and sturdiness of hardwood flooring, it's greatest strength as a material of choice for homeowners, designers and builders lies in the fact that it increases the resale value of the property. Once installed, hardwood flooring is very easy to clean and maintain.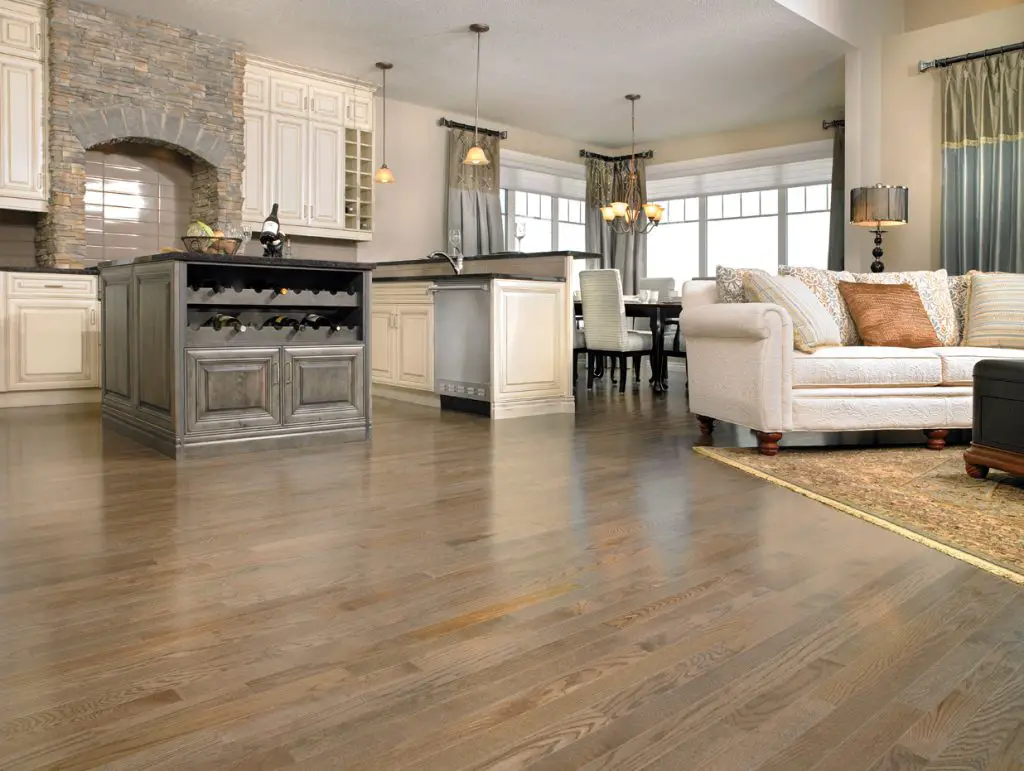 dizigot.com
Solid hardwood flooring is prone to expanding and contracting because of changes in the weather so it doesn't work okay with moist or is appropriate for places that normally gets wet. Since it costs more that laminate flooring, installation is almost often done by a professional. Finally, at least once a year, this type of flooring requires staining and refinishing, especially those who are in high traffic areas.
6. Natural Stone and Ceramic Tiles
Natural stone and ceramic tiles are sturdy and adds that touch of elegance to any room they are installed in. Natural stone like marble, slate and granite come in distinctive colors while ceramic tiles are available in an ever wider color palette.
Aside from the quiet elegance people pick stone tiles over natural wood or carpet because it's durable and is easier to maintain. It is suitable for places that normally gets wet or is in general, exposed to moisture.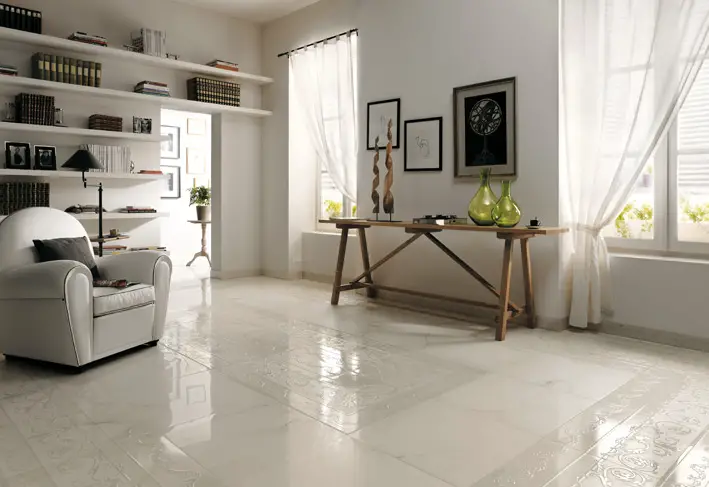 www.home-designing.com
The major disadvantage with both kinds of flooring is the cost – especially for natural stone flooring like granite and marble and in general, the cold hard surfaces of both, including the ceramic and porcelain tiles. Next is installation and repair since this will definitely require the experience and tools to be able to pull it off DIY.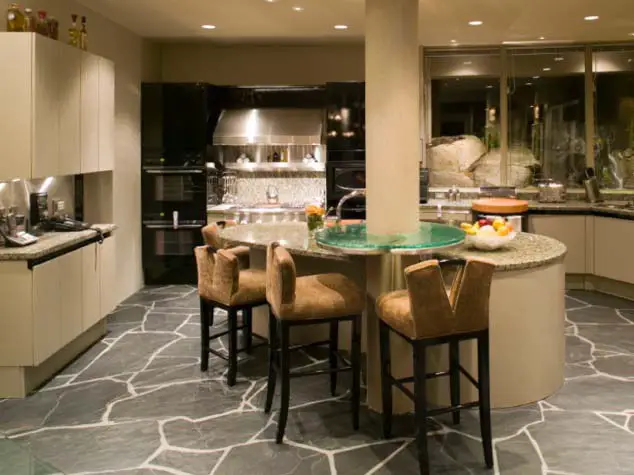 www.designsbynicolette.com
In the end, there really is no single best flooring solution that will work for the rest of your property, no single piece of tile or plank of wood can single-handedly give you everything you need in a house. Based on some category, one will always be better than the other, we just have to know which so we can use it correctly and to our advantage.