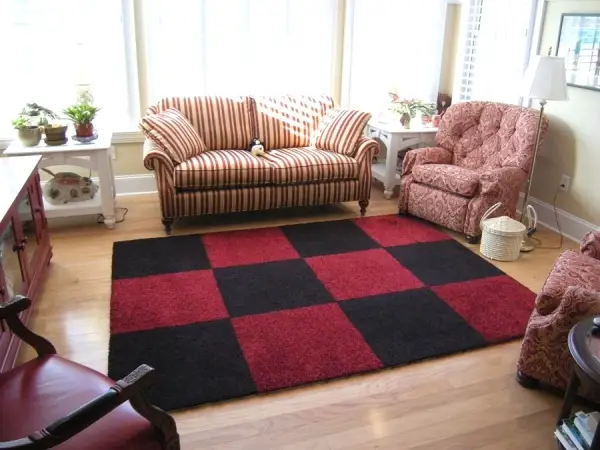 Carpet tiles and area rugs are practical and comfortable flooring materials. This is the last part of our series and today we'll tell you a few essentials when buying carpet tiles and area rugs.
Carpet Tiles
Carpet tiles are slowly but surely becoming a more popular alternative to traditional wall to wall carpeting. Not only does it offer the comfort and warmth of the conventional carpets we're so used to but it also makes having carpeted floors more manageable and practical as it is easier to install, maintain and eventually replace. Oh, and did we mention it only costs a fraction of the cost of bulky wall to wall carpeting?
And it allows room for more creativity and personality in designing rooms and layouts of colors and patterns since carpet tiles are available in various colors, sizes and types.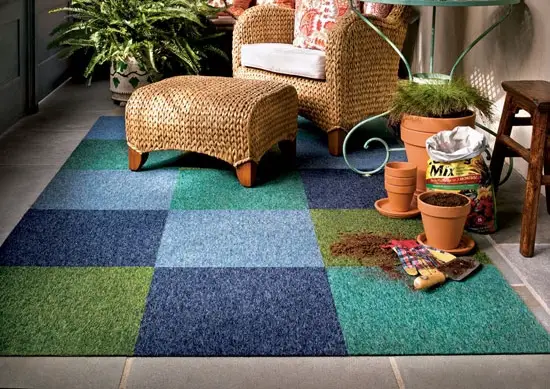 While some people are critical of carpet tiles' performance compared to wall to wall carpeting, others have found it both convenient and functional.
If you're thinking of getting carpet tiles for your home, here are a few pointers to keep in mind:

To make installation easier and ensure that you'll save from getting additional padding, consider the carpet tiles' backing when scouting for your bet. Most backing have attached adhesive or a rubbery surface that'll automatically stick on the subfloor's surface making it a great DIY choice. Also look check out if the padding is thick enough for you to give your floors not just a comforting feel but a luxurious one.
Plan it up and map it out. Visualize your floor and the places where the carpet tiles will be installed think of the design or pattern layout so that you'll have an idea of how you want it to look like and how much it might cost.
Speaking of costs, be sure to talk to salespeople while looking for the right carpet tiles and ask them if there are additional items a particular type of tile will require like underpads or if the subfloor needs any treatment so you can add these to your estimated costs. Also be open to suggestions that might come from the store personnel.
Be sure to read manufacturer's instructions to find out if there are particular cleaning products they recommend and how much it'll cost you or if the product has certain restrictions like overexposure to heat or direct sunlight so you'll know how to properly take care of your floors.
As a precaution, be sure to buy extra pieces of your chosen carpet tiles, not just as an allowance for waste and error should you decide to install it yourself but also as a remedy should a piece of the installed carpet tiles get stubborn stains or damaged and needs to be replaced.
Lastly, compare prices from different stores and the type of services they offer. Always go for the one that offers not the cheapest but the best added value and those that would not only recommend the product but would personally use them.
Area Rugs
Rugs generally have a dual purpose: to protect and to decorate. For areas exposed to heavy foot traffic or damaging elements like sunlight, water and dirt, accent rugs are often placed over the floors for protection. It can also work the other way around, for example they can be put over cold and hard concrete doorstep to give a more welcoming appeal.
For communal areas where heavy traffic is expected and a constant thing, area rugs are placed not just for protection but to accentuate the look of the room – living spaces, kitchens and entertainment rooms are common places where area rugs are used.
They are easier to clean than wall to wall carpeting and can be changed frequently to suit the decor in season and is also relatively cheaper than other flooring products. Area rugs are available in a wide variety of shapes, colors, sizes and textures providing customers with a lot of choices and endless design possibilities.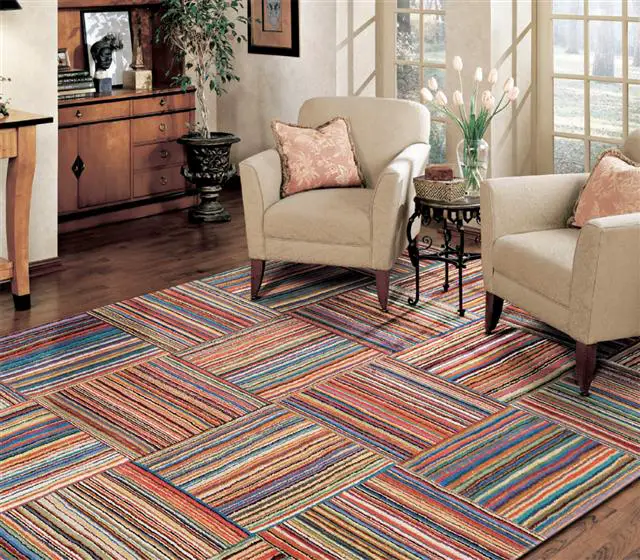 Before buying area rugs, here are some few things you should keep in mind:

Since there is a wide variety of choices, in order to prevent confusion, be sure have the correct measurement of the area you want to put the area rug on.
To decide between round or rectangular edges, first, try this trick: put a piece of paper in each of the corners then measure the area so you'll know the dimensions if you're thinking of square or rectangular rugs or those with rounded edges. If you're considering getting a round one, you'll be able to identify the circle's radius.
Always bring your measuring tape with you so you can double check it the size on the store before buying – while you may be able to get the merchandise replaced, there's no need to go through the inconvenience. Get it right the first time.
Allowance is another important thing to consider. If area rugs are intended to go under furniture – like the couch or dining table, be sure that the part that'll show will still look good. This is particularly important on dining areas, the allowance should be big enough to accommodate the chairs, aesthetics should bring both comfort and function together.
Colors, patterns and overall style should go together with the color of the room and the existing furnishing in it.