Vintage flooring is a thing of beauty, in fact some home buyers wouldn't mind shelling out a few hundred bucks to get just that. Some who already owns a home would go leaps and bounds scouting and sourcing for the right materials to give their abode a rustic appeal.
If you just bought a house with wood vintage floor that lost its former beauty, don't fret. All is not lost…and definitely don't rush into replacing it at once. It can be restored back to its former glory and you can have it looking brand new, in a vintage kind of way of course. Vintage wood floors are durable and beautiful, its an authentic timeless piece of your property that should be given  proper care to maintain its durability and rejuvenate its luster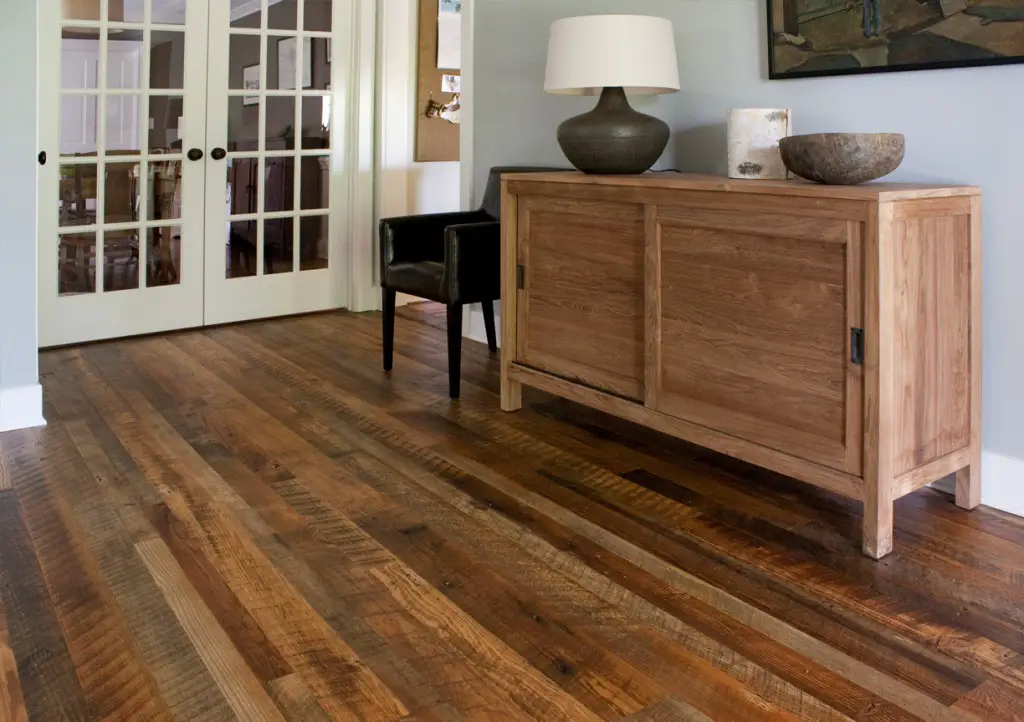 itsdefense.com
Caring for vintage wood flooring
A lot of people may be thinking that vintage hardwood floors are difficult to maintain and care for. Most of us initially tend to turn a cold shoulder and frown at properties listed with such type of floors. Indeed there are a lot of considerations when it comes to maintaining vintage wood flooring but aside from its natural beauty, well-maintained wood flooring can endure years and years more.
Here are some basic rules you might have to observe at home if you have vintage wood flooring in order to care for it properly and be on the preventive side of things:
Shoes should not be allowed inside the house. This includes stilettos and other sharp and jagged boots as well as dirt-filled shoes as they can not only create a mess of earth but scratch the top coat finish of the vintage wood planks. Instead, provide soft sole slippers to be used inside your home. If the use of shoes cannot be avoided especially when you have parties and guests, make sure to have doormats and carpet runners on high traffic areas to prevent excessive scratch and stains.

Add rubber furniture protectors at the bottom of your furniture like chairs, table, cabinets and any other fixtures and objects that are being frequently moved around the house.

If you keep your pets inside the house, clip their nails. Ensure proper grooming since their sharp claws can easily scratch the surface of the floor.
www.atticmag.com
When there are children in the house, its best to designate their playing areas in places where rubber mats and other protective floor covering can be used to protect the surface of the vintage wood floors. Teach them at a young age its not right to write on the wood floor's surface or scrape their toys at them.

In cases of spills, immediately dry any droplets on the floor. Longs standing beads of droplets may cause unwanted ugly stains. Be sure to blot it with a soft rag or cloth, do not wipe as there is a greater chance of spreading stains instead of containing them.
Refinishing your wood floor
Shine and luster of the wooden floor does not last for life. Daily wear and tear will eventually leave your vintage wood floors bare and prone to moisture seeping in. Generally, it is ideal to refinish wood floors once a year. This is best done by professionals as the top coat has be removed by sanding and buffing but here are some basic steps you need to know: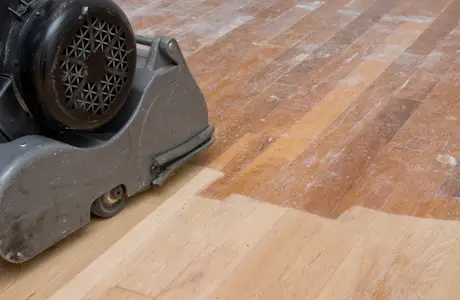 www.dexknows.com
The first thing to do is to know is the finish of the floor is waxed or polyurethaned before applying any floor shining products.

For waxed finish, find cleaning products that goes along with waxes. Do the same for the poly finish.

Use floor scrubbing machine with flannel cloth. This machine is not popularly used these days. You can find on flea markets and garage sales at a very affordable price. Some sellers are willing to give it to their customers at for only $5.

Always allow the finish to completely dry before putting back furniture and fixtures into the room.
Cleaning dirty vintage wood floors
Unlike ceramic tiles, natural stone tiles and laminates flooring where you can simply sweep and mop off the dirt, wood floors vary a little in terms of cleaning regimen. Here are the ways on how to keep it shiny and clean: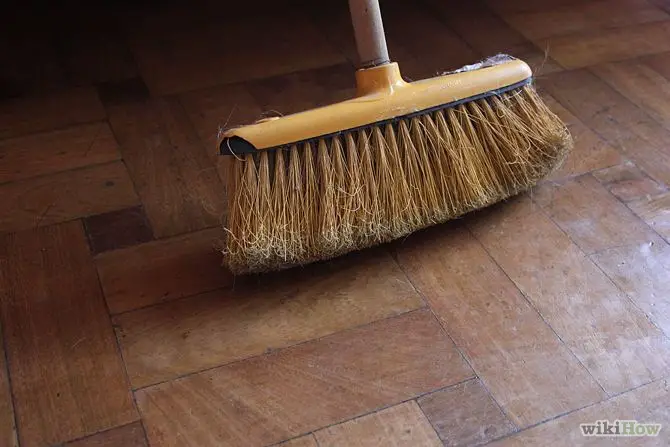 www.wikihow.com
Sweep away the dirt with a broom.

Vacuum the spaces between each wood plank. This is the place where dust and mites accumulate.

Rub a cotton swab over the stain spots. Inspect it afterwards to know the origin of the stain.

After determining the stain, select the correct product for both the stain and the floor. Then, scrub it over the spots.

Leave to dry.

Apply shine solution.

Mix an equal portion of oil and white vinegar oil. Spray a little over the floor.

Buff the floor to shine.
Caring for vintage wooden floors needs extra patience. The satisfaction you can get, however, overshadows the whole process of making it shine like new again.