Color, texture and value are basically the top qualities that people are looking for when it comes to flooring materials. They are constant but if your are thinking of replacing old floor covering or updating some parts of your home or office, you may want to take a look at these flooring trends that might be the perfect investment you are looking for and that's just perfectly divine for your floors.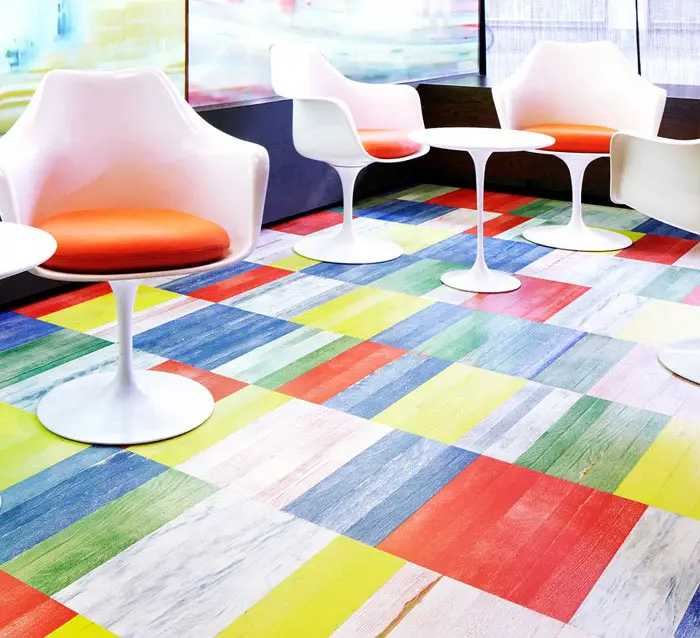 homeshowtime.com
1. Classy Carpet Squares
Yes, we've seen it all before cheap carpet squares that we can DIY and we probably seen it more in offices and similar establishments than houses. However, these particular carpet tiles I'm talking about cuts it above the usual. Well, there's really nothing unusual about them – like typical carpet tiles, they are modular. The twist is that we'll buy them in really pretty patterns, rich textures or even different colors and arrange them creatively to make any room appear extraordinary.

www.flor.com
2. Love some lava
Another hot flooring trend is the liquid lava from Jockimo. No, its not literally hot, it is in fact so totally cool. These are actually modular panels with liquid sandwiched in between the sealed tiles. The liquid within actually swishes around when pressure is applied  making unique patterns on the floors' surface. The tiles are made up of 2 sheets of polycarbonate pressed together to make a single resilient and durable tile. The top has been designed to be slip-proof and the bottom fortified to be shockproof to ensure the safety. What's more is that they offer a wide range of customization which includes different shapes, sizes, colors and get this – they offer transparent and back-lit varieties too! Pretty cool for something hot, don't you think?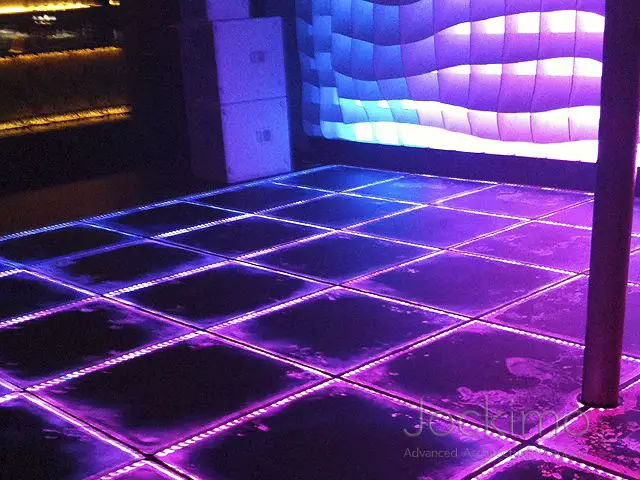 www.jockimo.com
3. Luxury Vinyl
While having vinyl on your floors in nothing new, having far more detailed and way more luxurious vinyl flooring tiles is. Forget the plain, flat and drab vinyl floors you grew up with, modern manufacturing have taken your memories from the yesteryears to the next level. Luxury vinyl now offers richly textured, realistically hued, damage-proof and more pocket friendly    alternatives to traditional solid hardwood floor planks and cold and heavy stone tiles. Forget the florals and pastels that makes it hard to tell vinyl from linoleum sheets, opt for luxury vinyl tiles that can be installed with or without grout and have the look of stone tiles at a significantly lower cost or go for the plank-cut ones if you wish to achieve the look of hardwood minus the hefty price tag.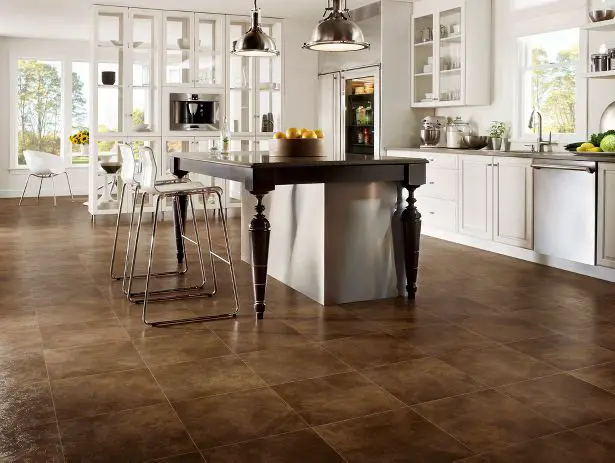 www.armstrong.com
4. Lavish, lush and leather
Now, if you really, really want to splurge some serious bucks for your flooring then this is probably for you: leather. Leather bags, belts and shoes ain't nothing new but leather flooring is something else. Decorators and designers alike agree, this is a rather unique luxury. You can choose from the classic croc patterns in black and browns or snake skin in metallic hues, its really up to you and your budget since this is quite a high end trend.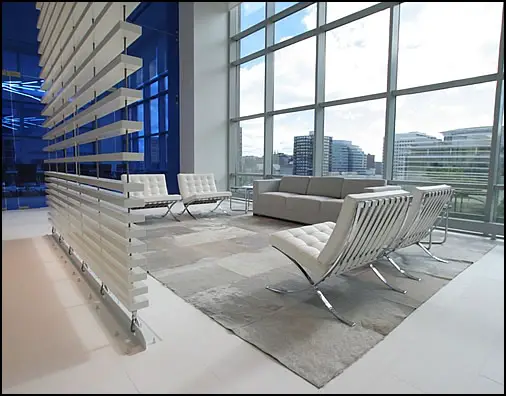 www.edelmanleather.com
5. Stylish Cement
Cement. We know what goes through your mind: cold, dark, grey, heavy, plain. You'd be surprised to know that these days, cement tile flooring has become popular both for indoor and outdoor flooring. Oh, yes! Colored, stained and painted, concrete tiles are slowly popping up and finding their share of the market. Concrete is durable and inexpensive and to some extent, you can get creative with it in a lot of ways.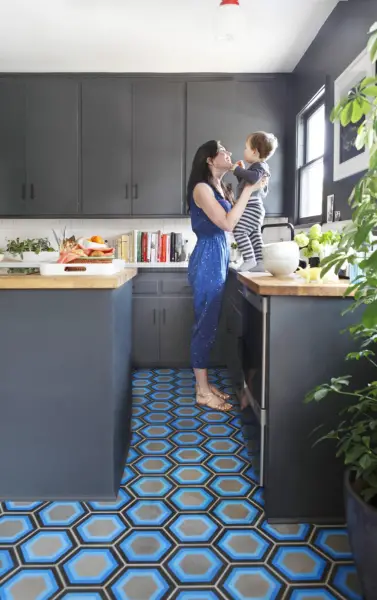 www.kismettile.com
6. Tiled Decks
One ideal project this summer is to  build a deck or update it if you already have one. If you're thinking hardwood is overrated and expensive and you're not so sure about getting those composite decking, then perhaps you'd like to consider modular decking tiles. Made from premium reclaimed hardwood, each piece is designed to interlock with another making installation a breeze. If you want to get a bit more creative with it, you can even come up with the same theme for your tables and bench so they all go together.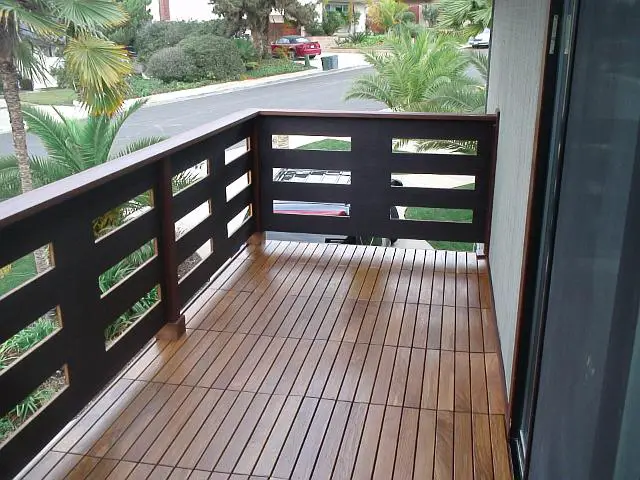 www.ecoarbordesigns.com